Aloe Vera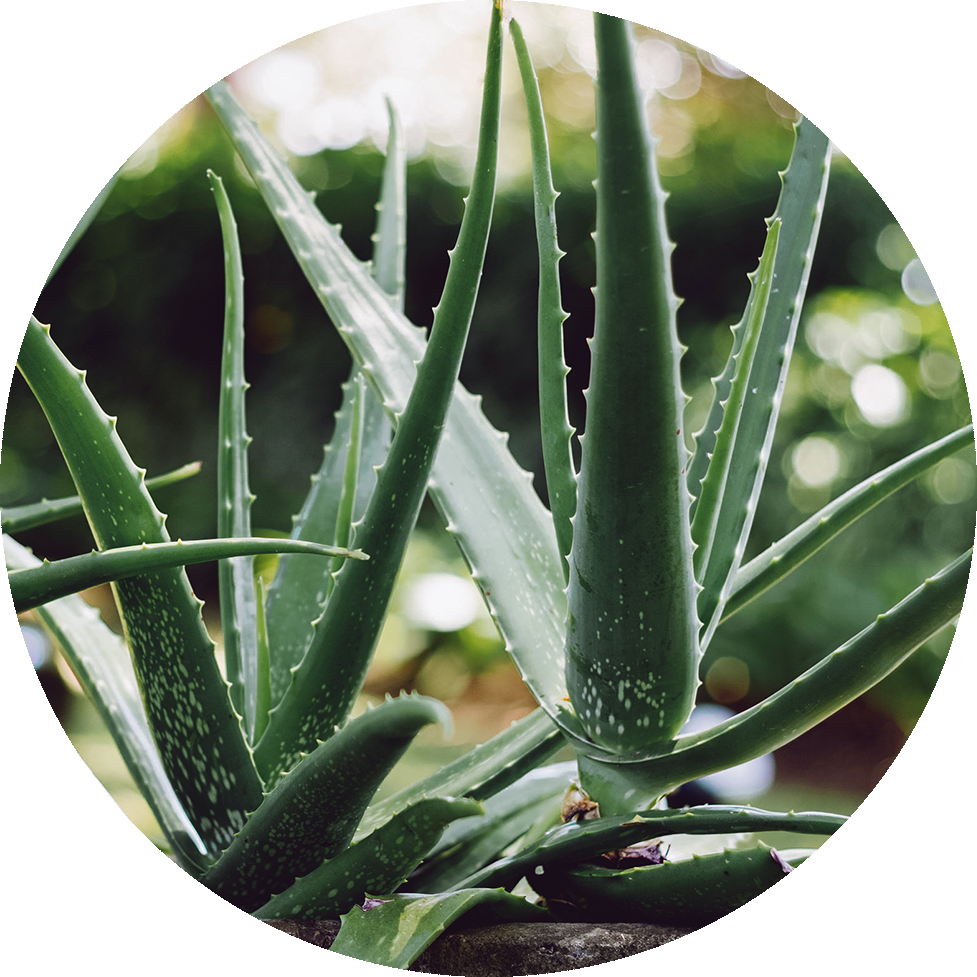 LATIN NAME:
Aloe Barbadensis

COMMON NAME:
Aloe Vera

LOCATION:
Arabian Peninsula, North Africa, Sudan, Spain

DESCRIPTION:
Aloe vera is a medicinal plant of desert origin. It's used most commonly as a home remedy for burns, and as a common ingredient in skin care and beauty products. Unlike many other plants, aloe vera can be grown indoors as a houseplant. It is well adapted to survive in desert conditions—each aloe leaf stores water as a gel-like sap that can be extracted topically by slitting open
and squeezing the leaves.
The manufacture of aloe vera extracts is one of the largest botanical industries in the world.

TRADITIONAL APOTHECARY:
The gel-like aloe vera sap can be extracted directly by opening and squeezing the leaves; it can then be applied topically to assist in the treatment and soothing of minor burns. Aloe is also an effective skin moisturizer, with anti-inflammatory properties effective for treating psoriasis and minor skin irritations (e.g., wind and razor burn). Aloe vera was historically taken internally to treat constipation, but is now considered unsafe to ingest.
SOURCES:
Livestrong
Dr. Axe
Ingredient found in the following product(s):