Evening Primrose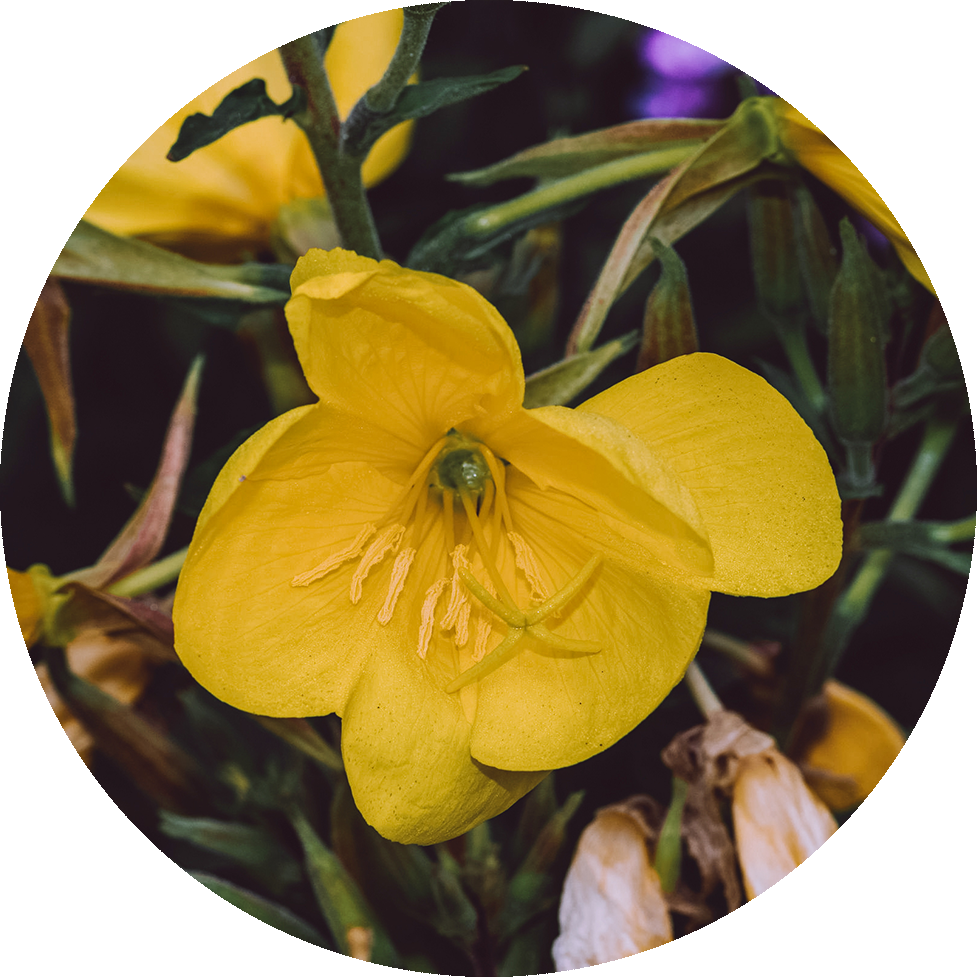 LATIN NAME:
Oenothera Biennis

COMMON NAME:
Evening Primrose, Evening Star, Sun Drop

LOCATION:
Eastern and Central North America – Newfoundland, Alberta, Florida, Texas

DESCRIPTION:
Oenothera Biennis, or evening primrose, blooms from late spring to late summer. The flowers open very quickly every evening, producing a beautiful spectacle. They are yellow, and contain many seeds - a popular food for birds! Although the plant was originally grown for its beauty alone, evening primrose are also edible and rich in nutrients. Oil from the mature seeds can be used to treat symptoms of eczema, premenstrual syndrome
(PMS), and other menopausal symptoms.
In historical folklore, evening primrose is said to represent fickleness. Those practicing witchcraft also recommended using the plant while bathing, to increase one's desirability to potential lovers and friends.

TRADITIONAL APOTHECARY:
Oil from the leaves and seeds can be used in creams to aid in healing and relieve itching and redness of skin caused by eczema, wounds, or burns. Ingesting the oil has also been found to improve cardiovascular health, regulate moods, and treat symptoms of PMS, cramping, and menopause. 

SOURCES:
Herbal Supplement
Witchipedia
Ingredient found in the following product(s):