Grapevine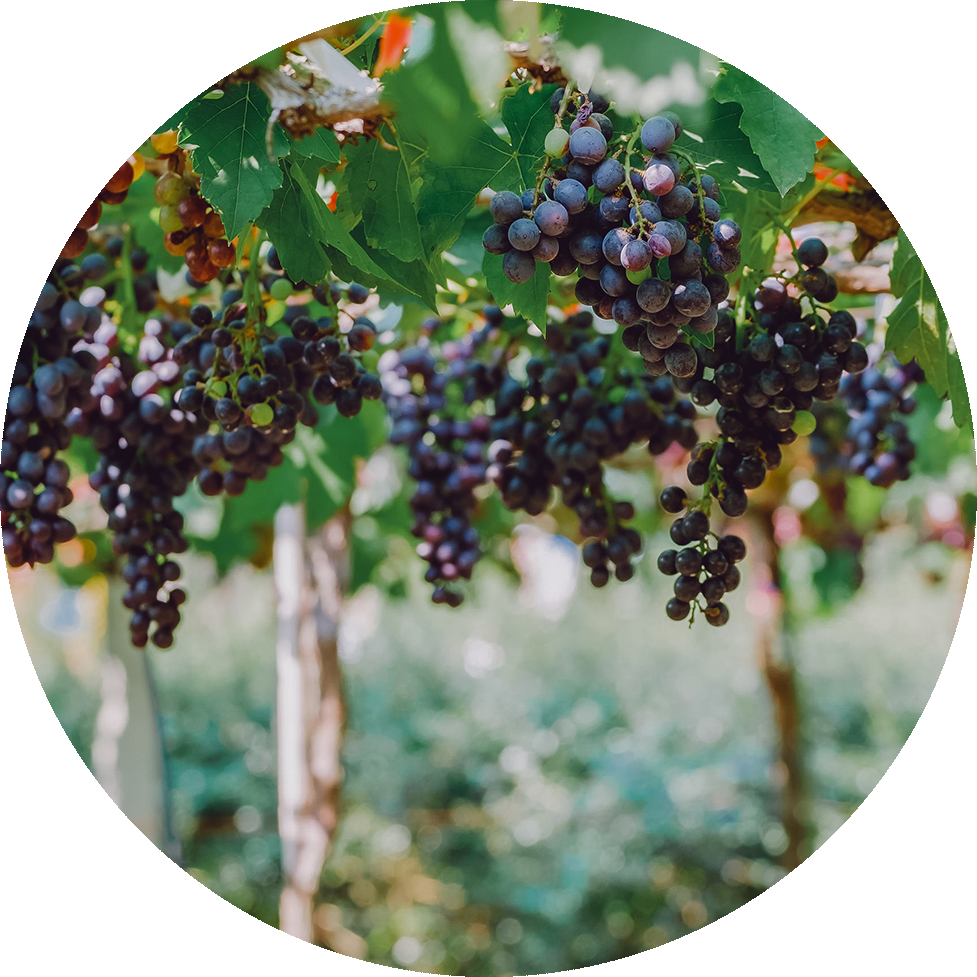 LATIN NAME:
Vitis Vinifera

COMMON NAME:
Grapevine

LOCATION:
Mediterranean region, Central Europe, Southwestern Asia (Morocco, Portugal, Germany)

DESCRIPTION:
Grape vine can grow up to 35 yards long! The leaves are long and broad, and host a well-known berry: the grape. Grape vines are typically found in humid areas, producing grapes of green, red, or purple colors.
Grape Seed Oil can be expressed from the seeds of the fruit to be used in soaps, detergents, make-up, hair, and skin products.
As a rich source of Vitamin E and linoleic acid, Grape seed oil is the preferred oil for most massage therapists because it is easily absorbed and leaves a light, satin-like finish.

TRADITIONAL APOTHECARY:
Grapes have been used for helping to prevent heart and blood vessel diseases, varicose veins, hemorrhoids, high blood pressure, inflammation, heart attack, and stroke. Some also use grapes as a mild laxative for constipation and detoxification. Grape leaves can be used for ADHD, chronic fatigue, diarrhea, heavy menstrual bleeding, and canker sores.
Grapes contain flavonoids which have antioxidant effects, lowering levels of bad cholesterol, relaxing blood vessels, and reducing risk of heart disease. Grapeseed oil contains high levels of linoleic acid and is rich in Vitamin E, both essential for the health of the skin.
Ingredient found in the following product(s):