Jasmine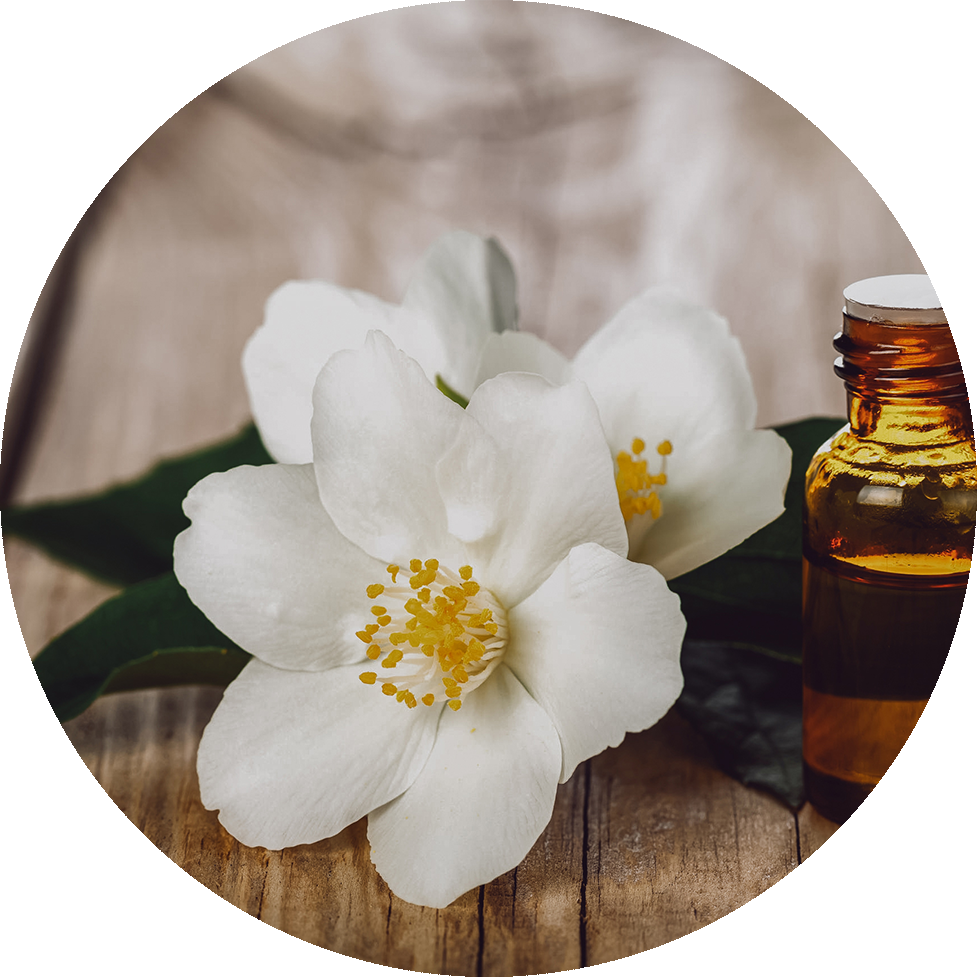 LATIN NAME:
Jasminum Officinale (flower) 

COMMON NAME:
Jasmine

LOCATION:
Caucasus, Northern Iran, Afghanistan, Pakistan, Himalayas, Tajikistan, India, Nepal, Western China, Spain, France, Italy, Portugal, Romania, Florida, West Indies

DESCRIPTION:
Jasminum officinale, known simply as jasmine, is a flowering plant much valued by gardeners thanks to its intense fragrance during the summer season. Its pointy leaves and white, star-shaped flowers are the source of the plant's strong scent. The essential oil of jasmine is often used in aromatherapy – it is known as the 'King of Oils' as its heavy, sweet scent is widely loved by (almost) everyone. Jasmine is quick-growing, thrives in sun and shade, and is virtually pest- and disease- free.
The jasmine flower is associated with love, beauty, and sensuality. In some religions, it represents purity.


TRADITIONAL APOTHECARY:
Jasmine is commonly used in lotions—not only for its fragrance, but for its healing properties in treating sunburns and rashes. The juices of the jasmine flower are known to restore skin moisture and elasticity, which reduces the appearance of fine lines and wrinkles. The sweet, much-loved aroma of jasmine also medicinal use— it is used in aromatherapy to calm, relax, and fight off depression.
SOURCES:
Natural Remedies
Gardenia
Ingredient found in the following product(s):