Maca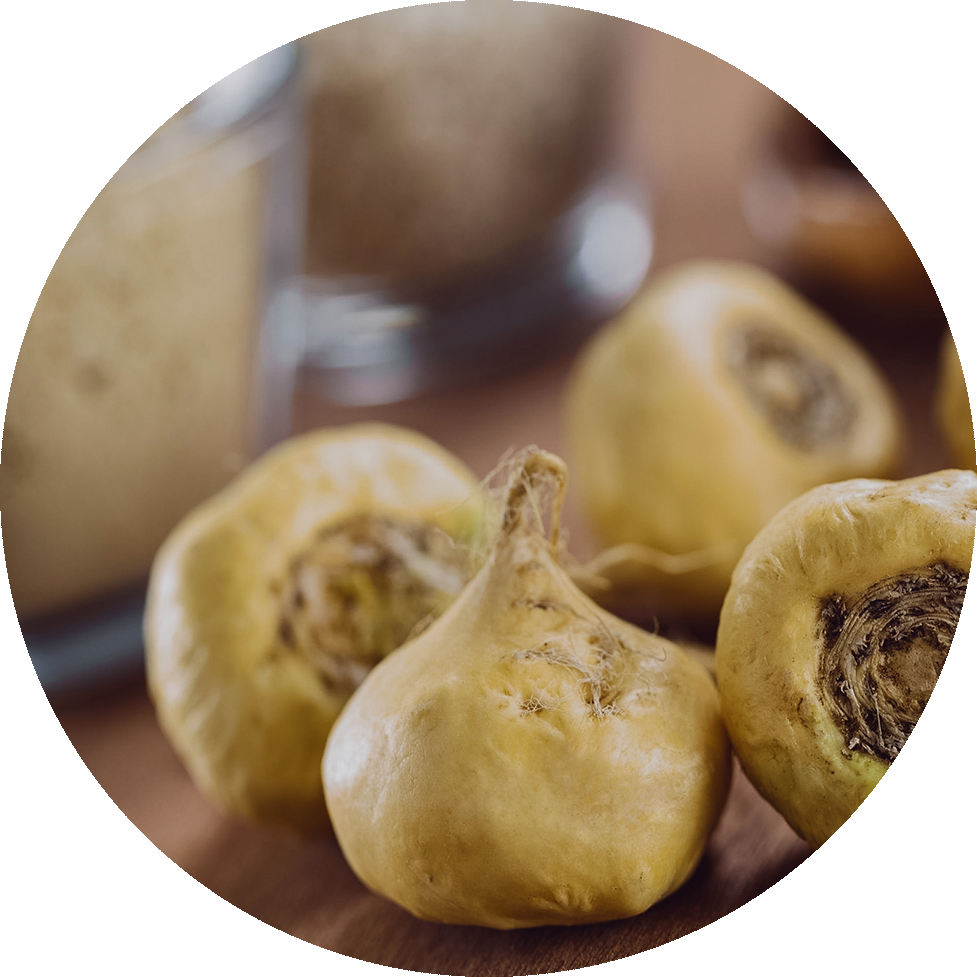 LATIN NAME:
Lepidium Meyenii

COMMON NAME:
Maca

LOCATION:
Peru

DESCRIPTION:
Maca is grown for its use as a root vegetable and medicinal herb. Radishes and turnips are closely-related cousins
of the plant. Those who grow maca claim there are four varieties, based on root color: cream-yellow, purple, half-purple, and black. Cream-colored maca are the most favored, and widely grown due to their sweetness. The majority of harvested maca is dried or cooked for consumption – it is often mixed with porridge, with other vegetables in soups, or ground to produce flour. Due to the increasing popularity and demand for nutritional supplements, maca's popularity as a more healthful flour alternative has expanded to other countries.

Maca grows in the Andes mountains of Peru in a hostile, high-altitude environment at 11,000-15,000 feet. Temperatures plummet below 10º F, with high winds and intense sun. Even natives of the Andes rarely know how to find the plant, as it grows in places uninhabitable by humans or other plants.

TRADITIONAL APOTHECARY:
Maca root contains strong-smelling compounds, known as glucosinolates, known to block the formation of carcinogens (cancer-causing agents). It also provides nutrients that nourish the endocrine system and regulate hormone levels. Traditionally, Maca is used to fight fatigue, and as an aphrodisiac. It is very nutritious, containing amino acids and complex carbohydrates, as well as Vitamins B1, B12, C, and E.
Ingredient found in the following product(s):