Perfoliate Honeysuckle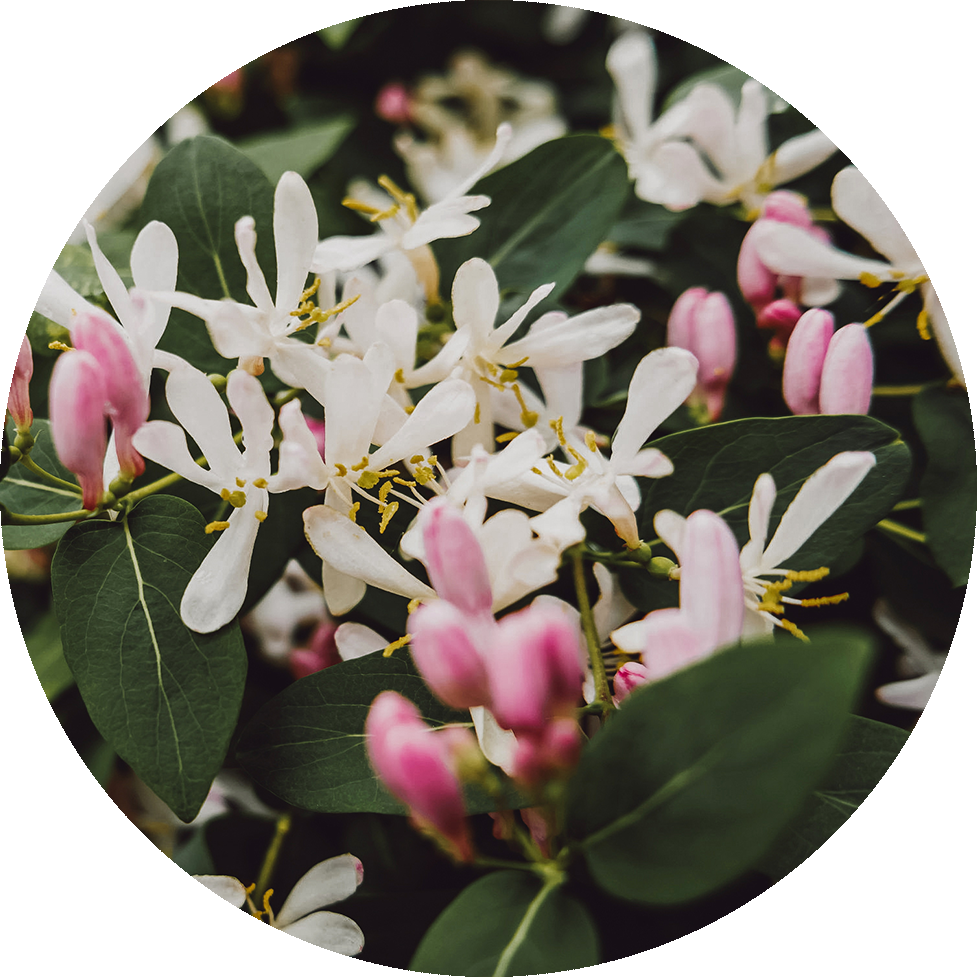 LATIN NAME:
Lonicera Caprifolium Flower

COMMON NAME:
Perfoliate Honeysuckle, Italian Honeysuckle

LOCATION:
Europe, Southeast Britain, Northeastern North America

DESCRIPTION:
The honeysuckle plant displays fragrant, cream-colored flowers tinged with pink. Honeysuckle berries are eaten and spread by birds, but can be poisonous to mammals. They can be ingested in very small quantities if cooked first, but the heavily perfumed flowers are more popularly infused into herbal teas. An essential oil extracted from the flowers has been used as a perfume; but yields of extract from the flowers are very low, which makes the perfume very expensive.
The name honeysuckle comes from the tradition of children breaking or biting off the ends of the plant to suckle and enjoy the drops of nectar inside.

TRADITIONAL APOTHECARY:
The Italian Honeysuckle herb, the smaller of the honeysuckle family, is used as a cutaneous and mucous tonic with diuretic properties. Honeysuckle can also
be used for digestive disorders including inflammation, dysentery, respiratory tract infections, and other viral and bacterial infections. Some people even use honeysuckle to promote sweating.
Ingredient found in the following product(s):