Sunflower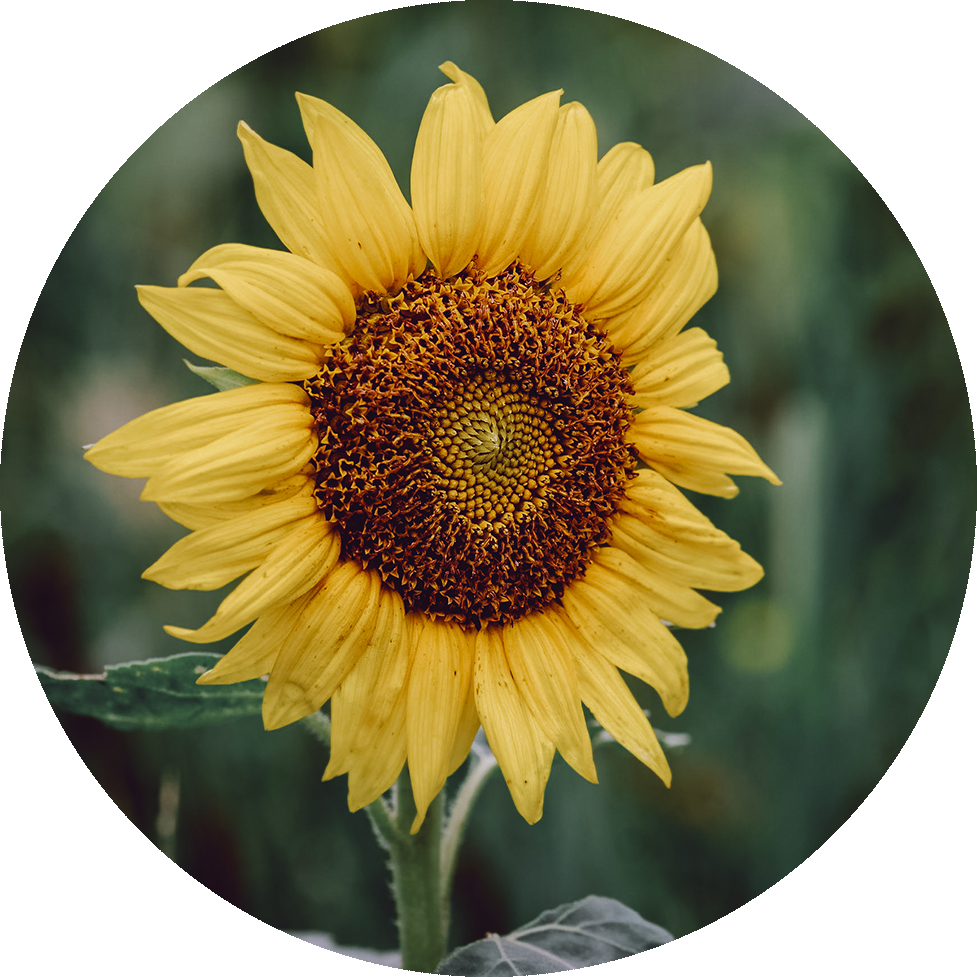 LATIN NAME:
Helianthus Annuus

COMMON NAME:
Sunflower

LOCATION:
United States and Central America

DESCRIPTION:
Sunflowers are grown for their beauty, as well as for their edible oil and seeds. Sunflower seeds are commonly sold as a raw snack food, or processed into butters and flours. Sunflower oil, extracted directly from sunflower seeds, can be used as a cooking oil (it's less expensive than olive oil!).
The name 'sunflower' likely comes from the plant's large, yellow, flowered head resembling the sun. It is also said that the blooming plant appears to turn its petals toward the sun as it stretches across the sky.

TRADITIONAL APOTHECARY:
Sunflower oil is known in the food industry as a high quality, energy food. The seeds contain Vitamin A, B, E, and other minerals and proteins. They are strong in antioxidants that protect the body from cardiovascular disease and cancers. Sunflower seeds are also said to aid in sexual prowess, digestion, energy levels, and infertility.
Ingredient found in the following product(s):