refresh is
a gentle but effective leave-on cleanser and toner that comes conveniently packaged in 15 single use feminine wipes.
We recommend these intimate wipes for before and after waxing, toileting, sex and exercise to gently clean, cool and take away undesirable bacteria. Soaps and surfactants are too irritating and mess with a healthy balance in the vaginal area- so we leave those out. A small amount of hydrogen peroxide, tea tree oil and lavender act as gentle purifiers.
We have had many inquiries about the antiseptic and cleansing ingredients in Refresh Wipes since the COVID-19 outbreak. Refresh in total has 9% cleansing, antibacterial or antiviral active ingredients.
I love the Refresh Wipes- the Bamboo could pass the bounty test over and over—the cloth is so soft, gentle and durable and it's great for travel.
Sarah
view more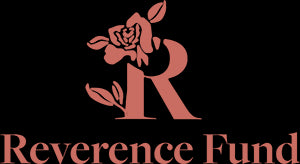 When we say "we believe in women", we mean it. When you buy a Rosebud Woman product, not only are you honoring and caring for yourself or your loved ones, you are supporting reverence for the feminine worldwide.
We donate a portion of our sales to vetted non-profits who are moving the needle for women, and as a result, their families and communities.




We're neutralizing your purchase and reinvesting in renewable energy
frequently asked questions
Yes! All of our vulvar products are ph-balanced for the vaginome.
Basically anytime you need a refresh! We like to keep some in our bag that way when you're on the go you don't ever have to feel overly moist, overheated, or even smelly. These witch hazel wipes are great to have in your work bag, for after the gym, traveling, on your period, after sex, or even just a day running errands.
All of our products are dermatologically tested and these vaginal wipes are no exception. These wipes should only refresh and soothe the skin, not irritate it. Plus, only natural ingredients make up the formulation for these wipes so there are no artificial irritants present. As long as you don't have allergies to any ingredients in the feminine wipes, your skin should not get irritated.
No, they are not flushable. Due to the feminine wipes being made out of ecologically certified bamboo cloth these wipes should not be flushed down the toilet. Throw them in the garbage instead.
Definitely not! That is a fact that most people say sets our vaginal wipes apart from the competition. The aloe and witch hazel in these wipes should provide a soothing sensation, while tea tree, lavender, and H202 offer a gentle cleansing without leaving any residue.
When looking for a safe to use feminine wipe, it's best to look for natural ingredients that support the bacteria that keep the vaginome healthy. Soaps and surfactants are too irritating and mess with a healthy balance in the vaginal area- so we leave those out. The Refresh Intimate Wipes are composed of all natural and organic ingredients, so rest assured that you've found a safe feminine wipe.